On June 13, 2017, LeFrois-owned company Central Florida Development (CFD) broke ground on their next business park in Central Florida, Central Florida Commerce Center.
1 Million-SF of Space for Manufacturing, Distribution, Office
The new 72-acre park is located on County Line Road, just south of I-4. The location allows businesses to reach Florida's growing population, with over 9 million people living within 100 miles of the site. Tampa and Orlando are both less than a 40-minute commute from the park. At full buildout, the park will contain over 1 million square feet of space, and contain 7 buildings. The buildings are ideal for manufacturing, distribution, and office operations. CFD also has build-to-suit sites ranging from 35,000 to over 800,000 square feet.

Groundbreaking for Building #1 – a 137,500-SF Speculative Building
The groundbreaking for the first building of the Central Florida Commerce Center was attended by the entire city commission, the leaders of the Economic Development Corporation (EDC), and over 30 other community leaders. The building will be 137,500 square feet with 30-foot clear height and ample trailer/car parking.
Dart Container's Expansion Initiates Groundbreaking
Development on the new park began when Dart Container moved into the remaining 77,500 square feet of vacant space at the County Line Commerce Center. Now at 100% occupancy, this business park has brought almost 200 new jobs into Plant City,  and the tenants include Dart, Fitlife Foods, SparkleSkirts, and International Paper.
Plant City's "pro-business attitude and great location have helped drive our success in leasing our buildings," said LeFrois/CFD President Richard LeFrois. "We are confident that the area will continue to be the location of choice for businesses who want unparalleled access to Florida's growing population and workforce."
Start Your Project
LeFrois and CFD work with project managers and business owners to keep up with fast growth and meet high demands for location, workforce, and facility needs. If you're interested in constructing buildings on time and within budget, let's start a conversation. During our talk we can determine feasibility, potential return, and if we are the right fit for the expansion of your business.
(L-R): Jeff Lucas; David Buckner; Steve Hurley; Chuck Gore

(L-R): Karen Kerr; Art Wood; Bill Dodson (Plant City Vice-Mayor)
(L-R): Mike Sparkman (Plant City Commissioner); Jim Scott; Christine Miller; David Sullivan (Plant City EDC Chairman)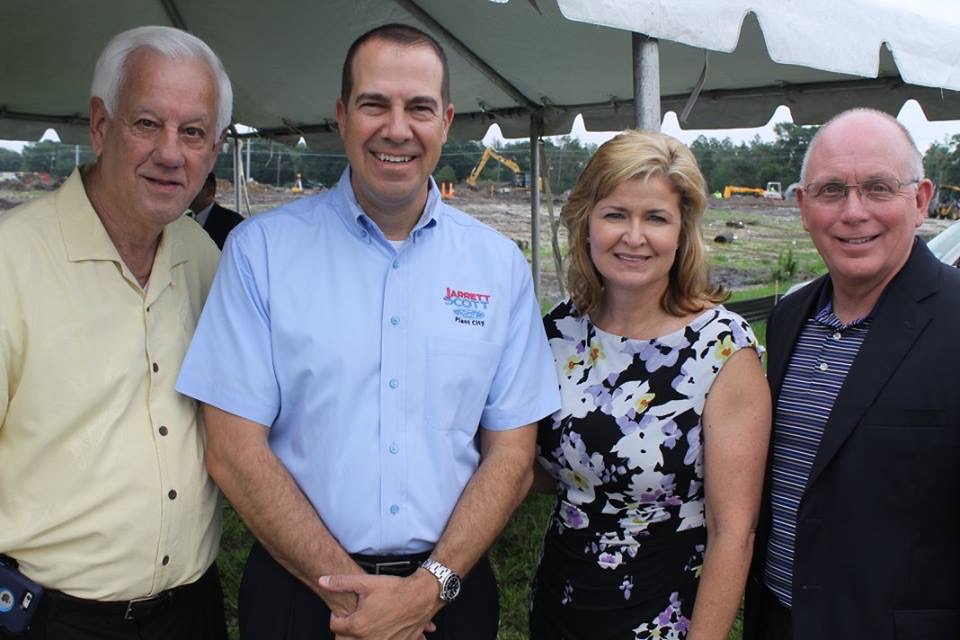 (L-R): Everett Morrow; Dick Oppelt
Related Posts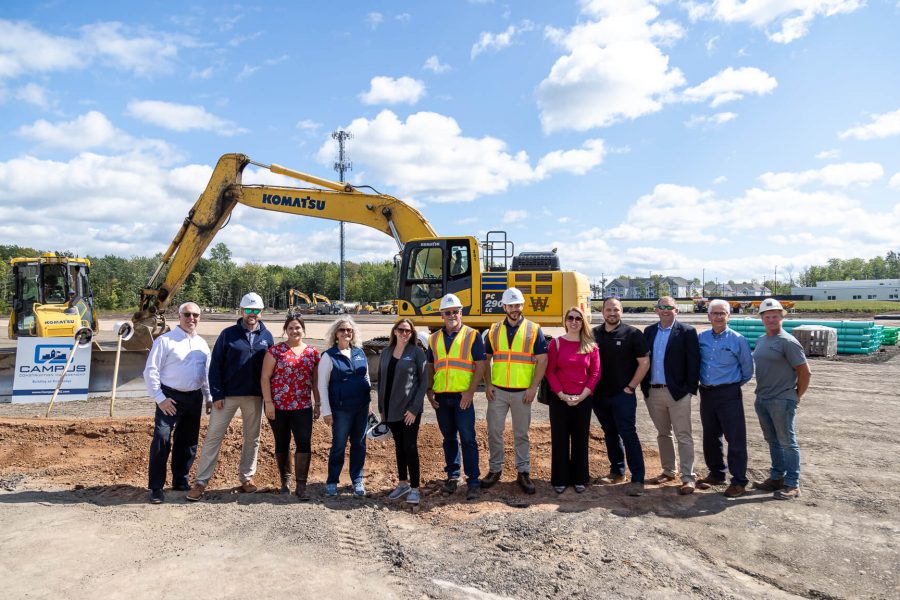 Groundbreaking Ceremony at Webster Highway Department