As Downtown Rochester continues it's revitalization, many new mixed-use redevelopment projects have been completed in the area. Russell P. LeFrois Builders have been very proud to be a part of many of these projects, as we continue to position ourselves as the leading mixed-use general contractor in Rochester.
It's an exciting time for the entire Rochester Region as Mixed-use developments, such as Village Gate's Expansion, Irondequoit I-Square, and Tower 280 at Midtown, are helping to redevelop urban area of our communities. These developments bring in new businesses, restaurants and residents to areas that were once underutilized. These projects also help to create great community space for residents to have engaging interactions with one another. At LeFrois, we are committed to doing our part to help revitalize Rochester and we are excited about the new downtown redevelopments that will continue to happen in 2017 and beyond.
What Is Mixed-Use Development?
Mixed-use development is a type of urban development that combines two or more functions, generally including:
A mixed-use construction project can involve a complex of buildings, a city block, or a single building. Mixed-use developments integrate the above uses both physically and functionally, which leads to unique networking opportunities.
Benefits of Mixed-Use Development
In the past, governmental zoning regulations placed a limit on mixed-use developments. These regulations sought to separate possibly conflicting functions, such as residential and manufacturing. However, mixed-use is growing in Rochester because of its desirable benefits.
Convenience & Community
By combining multiple uses in one development, mixed-use creates a culture of convenience and close-knit community. For example, our construction for Tower 280 at Midtown brought luxury apartments & amenities (including a rooftop dog park) closer to downtown workplaces and activities. The tower itself is home to two floors of modern office space totalling 79,000 SF, and is also located in a prime area for dining and shopping. Integrating residential and commercial uses like this reduces transportation costs.
Mixed-use developments also benefit local businesses and help promote neighborhood unity and character. Our work for the Village Gate Expansion brought mixed-use facilities closer to local shops, art galleries, restaurants, and the public market. Also, residents living in and around Irondequoit can walk or bike to our mixed-use project at I-Square for local dining and community events.
All of these benefits and more are why mixed-use development is rising in Rochester, and we're very excited to be contractors who can offer this type of construction.
Ready to start your mixed-use development project? We would be delighted to partner with you. Give us a call at 585.334.1122, or submit your project details online to us today!
Related Posts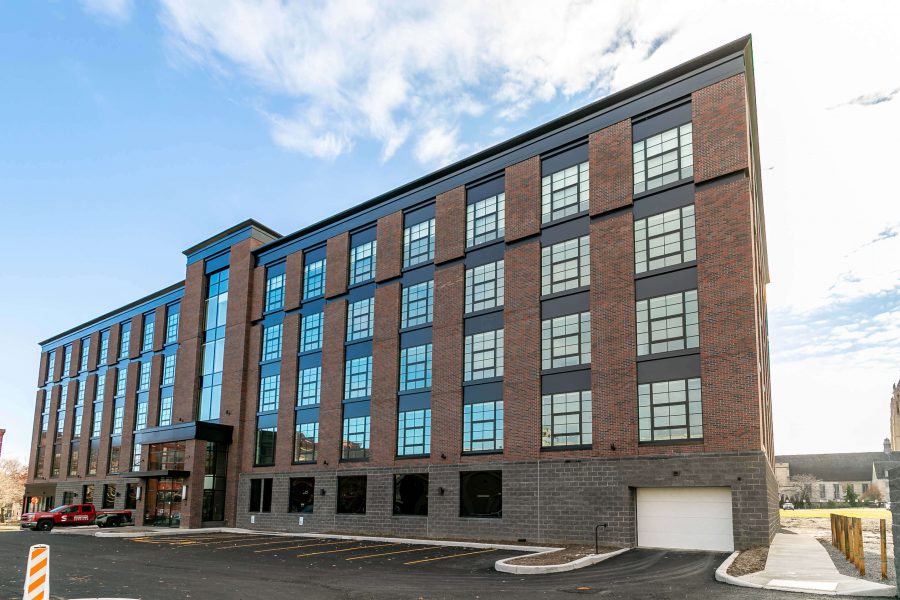 The Carnegie: New Mixed-Use Building in Rochester, NY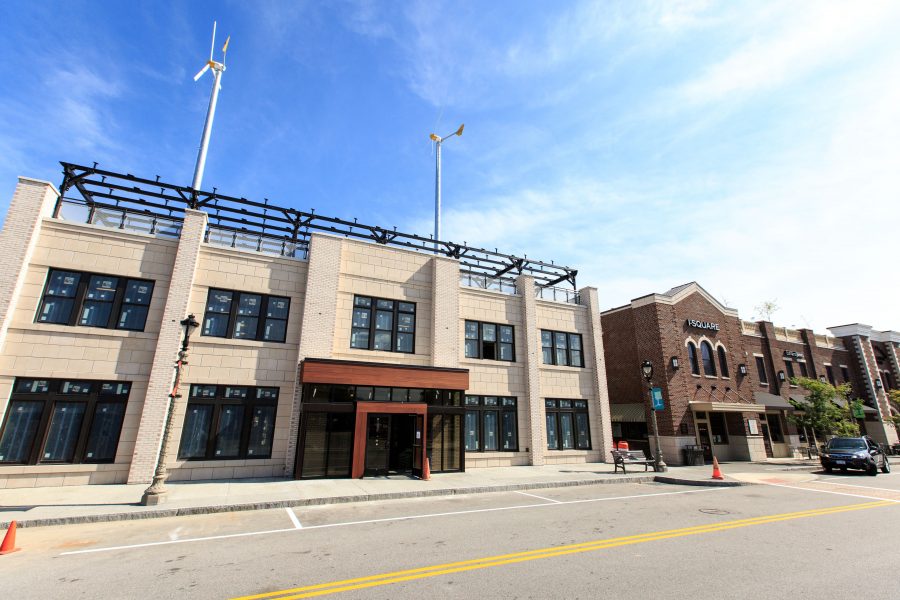 Advantages of Mixed-Use Buildings

I-Square Time Lapse Video