What is a Flex Property in Commercial Real Estate? What You Need to Know
As a business owner seeking to invest in commercial real estate, you may have come across the term "flex property." This specialized form of real estate has grown increasingly popular as businesses look for more cost-effective and flexible ways to carry out their operations. But what is flex property? What makes it different from other kinds of commercial spaces? In this article, we will explain how a flex property works and discuss its advantages over traditional office or industrial space leases. Here's what you need to know about investing in a flex property for your business application.
What is a flex property?
Flex property is an office or retail space that uses elements from two different types of spaces. Its functional design combines a flexibly divisible floor plan with larger common area amenities and higher ceiling heights than traditional multi-tenant spaces. This allows tenants to not only easily divide the flex property's space into multiple leasable areas, but also enjoy the advantages usually found in sizable single-unit rentals.
Flex properties often come equipped with advanced infrastructure that includes internet connectivity, parking capacity and storage solutions that are already built in or can be retrofitted quickly. Flex properties offer a unique opportunity for businesses looking to customize their work environment while reaping the benefits of efficient shared resources and cost savings over more traditional rental options.
Types of flex properties
When it comes to real estate, there are various types of flex properties available. These types of properties have become increasingly popular over the last few years due to their versatility and convenience.
Office flex: An office flex property is a space with an open floor plan that is easily divided into smaller areas. This allows tenants to customize the size of their work and conference spaces as needed.
Retail flex: These properties are retail stores or restaurants that offer flexible leasing options. Tenants can choose to lease the entire space or just certain areas of it.
Industrial flex: These properties are used mainly for industrial purposes, such as manufacturing and warehousing. They offer flexible layouts and feature higher ceiling heights than traditional multi-tenant spaces.
Multi-family buildings: These buildings are typically made up of two or more residential units connected by a single common area. They offer the convenience of having multiple tenants in one building, while still allowing for individual leases and control over the space.
What sets flex space apart from other real estate options
Flex properties offer a number of advantages over traditional office and industrial spaces.
Cost-effective: Flex properties are usually more cost-effective than leasing multiple, separate units. The shared common services and amenities that come with flex properties often allow tenants to save on operational costs.
Flexibility: Flexible floor plans mean tenants can customize the space to suit their specific needs, allowing for easy expansion and contraction as needed.
Shared resources: Flex properties offer tenants access to shared resources such as internet connectivity, parking capacity and storage solutions, which can help save money in the long run.
Tenants have more options: With a flex property, tenants can choose to lease the entire space or just certain areas of it. This allows businesses to scale up or down quickly without having to break their lease agreements.
Reduced preparation cost: Flex properties often come with advanced infrastructure that is already in place, reducing the time and money needed to get a business up and running.
Increased opportunity for networking: Flex properties often bring together a variety of different businesses, which can create opportunities for collaboration, networking and knowledge sharing.
Flexible leases: Businesses can choose how long they need the space for without being locked into a long-term lease, allowing them to remain agile and scale up or down quickly.
Advanced amenities: Flex properties usually offer access to high-speed internet, various tech tools, and other useful amenities like conference rooms and catering services.
Reasons to invest in a flex property
Investing in a flex property can be highly lucrative because of its flexible nature and numerous advantages.
You can use the investment for a variety of purposes such as starting a business, generating rental income, or adding to your real estate portfolio.
Flex property investments are preferred due to their resale value because retailers might be more attracted to buying flex properties for their ability to use the space in various ways.
Due to the growing demand for retail centers, flex properties provide investors with a unique opportunity to capitalize on this demand without having to develop entirely new buildings or spaces.
Investing in a flex property can give you the potential for high returns with excellent liquidity.
Considerations before investing in a flex property
When it comes to investing in a flex property, there are several important considerations to keep in mind, including:
Understanding the local market: Make sure to research the local market thoroughly and assess its potential for growth.
Setting a budget: Set a realistic budget and keep in mind that while flex properties may offer more flexibility than traditional office spaces, they also require more in terms of upkeep and maintenance.
Assessing tenant risk: Consider the risks associated with renting to tenants, such as rental defaults or vacancies.
Location: Flex properties tend to do best in areas that offer access to other services and amenities.
Rental rates: Consider the current market rates for flex spaces in the area and set an appropriate rate for your property accordingly.
With these considerations in mind, you can begin to assess the feasibility of investing in a flex property. By doing your research and understanding the local market, you'll be better equipped to make an informed decision on whether or not it is a good investment for you.
Advantages of investing in a flex property for businesses
Investing in a flex property can be incredibly advantageous for businesses.
Flex properties are designed to meet short-term warehouse or office needs, allowing companies to rent the space they need on a flexible basis – by the day, month or even year.
Flexible contracts let businesses expand their capacity during peak times while avoiding expensive long term commitments.
Flex properties come with many amenities like pre-equipped offices and storage spaces, making setup more cost-efficient and time-effective.
Depending on the contract terms, many services such as cleaning and repair may also be covered – providing an attractive solution for property costs management.
When to look at investing in a commercial flex property
Investing in any commercial property is a significant decision and should never be undertaken without considering all of the factors. When it comes to investing in a commercial flex property, potential buyers should consider whether their current needs are better met with a multi-purpose flex building or by separate traditional facilities for each purpose. Flex buildings often feature larger spaces that can make them an attractive choice for potential tenants who may want to combine offices, retail, manufacturing and storage into one space. However, these larger spaces may lead to increased costs in amenities such as separate HVAC units or providing more electricity than what businesses would need from multiple smaller spaces. In addition, businesses seeking specific amenities may have difficulty finding them in a flex building and could increase the cost if they are customizing existing spaces. Therefore, potential buyers should fully analyze the pros and cons of investing in a commercial flex property before deciding if it is right for them.
Tips for Securing Financing for Your Flex Property Investment
Securing financing for a flex property investment can seem daunting, but with a thoughtful approach and some savvy research, you can get your project off the ground.
Develop a detailed plan outlining how you'll use the property and what revenue streams you'll generate to pay back your loan.
Look into government programs and grants that could help fund your project.
Consider speaking with other investors or entrepreneurs in the flex space industry to get their thoughts on financing options.
Research potential lenders and use your business plan and key points to show why investing in your project is a good idea.
Use online resources such as crowdfunding platforms or angel investors that could provide the necessary capital.
Secure property permits early on so you're ready to start construction on time.
Flex space in Rochester, NY
Rochester, N.Y., is becoming an exciting hub for flex space, or short-term rental offices. Businesses such as start-ups, freelancers, and entrepreneurs benefit from the flexible office solutions of flex space in Rochester. With its spacious floor plans, modern technology features, and community-oriented atmosphere, a flex space in Rochester offers businesses a professional environment where they can go to produce quality work. But even if you don't need an office on a regular basis, these facilities still provide considerable value with their digital subscription plan and opportunities to network while using their gorgeous spaces. So whether you need a desk for a day or a place to call home permanently, flex space in Rochester is the right choice for busy individuals and growing teams alike.
Contact the experts at LeFrois Builders & Developers
When it comes to understanding the potential of flex properties, you want expert advice. LeFrois Builders & Developers offers unparalleled experience and skill when it comes to offering guidance about this rising trend in construction. As more businesses transition towards working remotely, flexibility in terms of both location and additional amenities has become increasingly desirable. The professionals at LeFrois Builders & Developers have the knowledge and expertise to help you make well-informed decisions regarding what type of structure is right for your needs. Contact the LeFrois team today to discuss the possibilities available with flex properties, and discover how they can benefit your business long-term.
Related Posts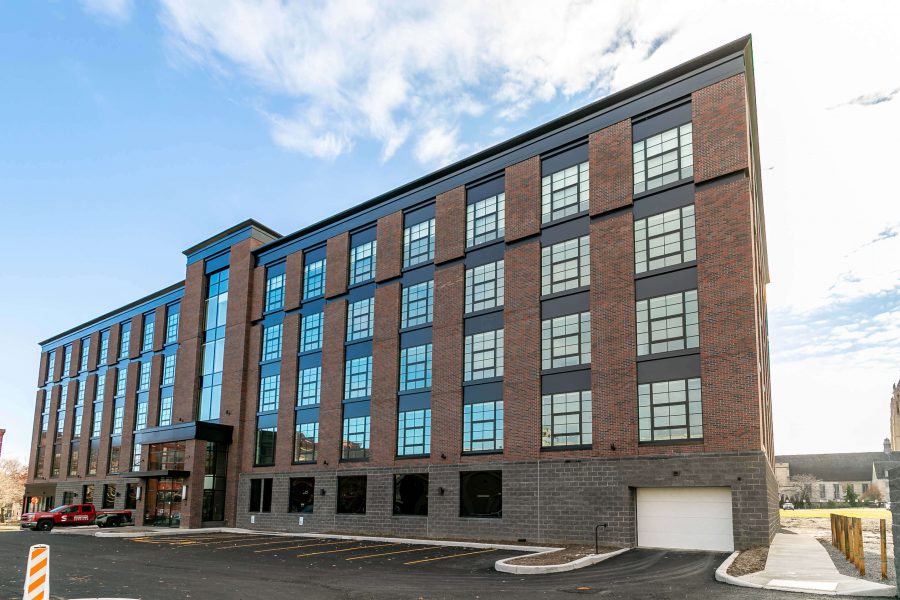 The Carnegie: New Mixed-Use Building in Rochester, NY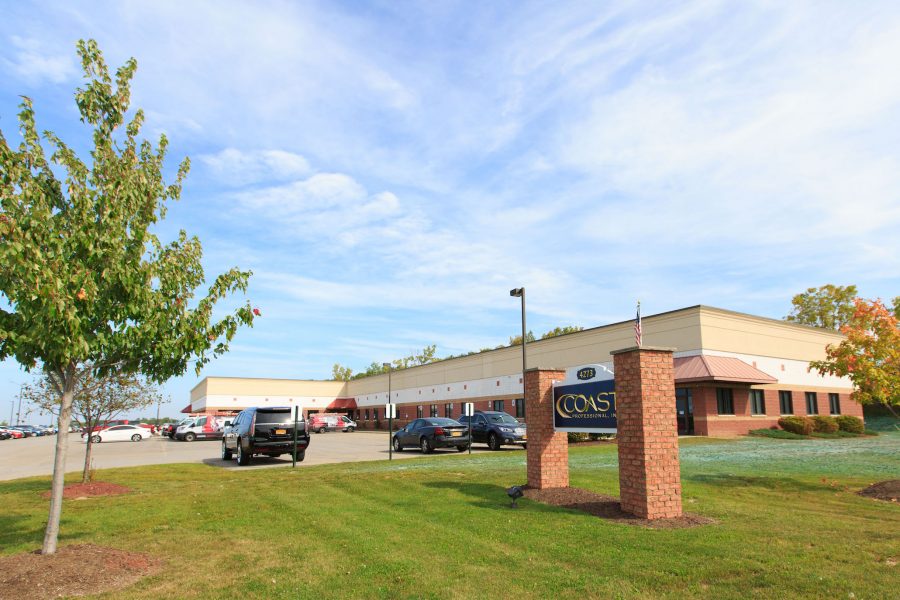 9 Signs It's Time for New Office Space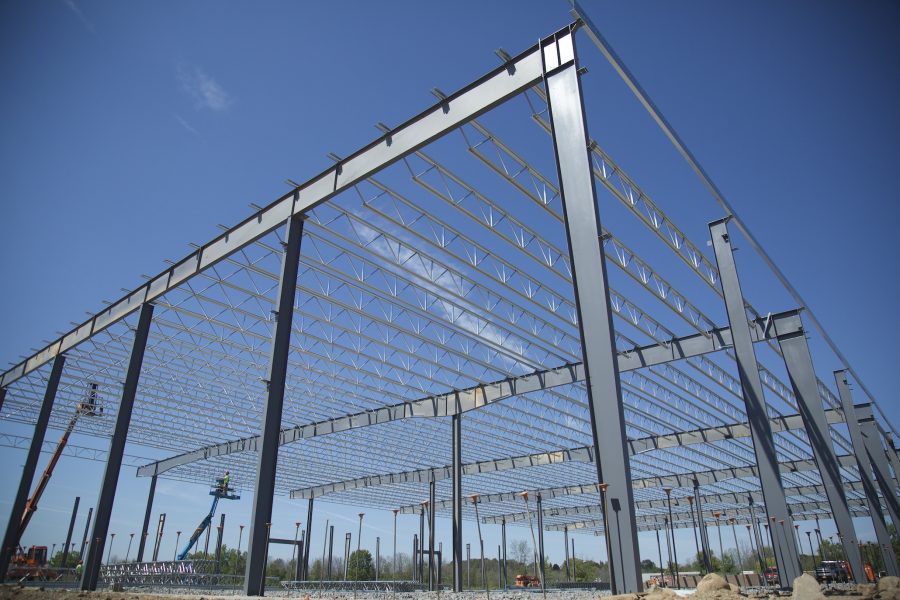 Commercial Real Estate Construction: Remodel, Expand OR Build?