LeFrois Helps Irondequoit Decrease Pollution to Lake Ontario
IRONDEQUOIT – Lifelong resident, Mike Nolan, set out to build Irondequoit its own town center, "I-Square". Nolan chose LeFrois as construction manager because "LeFrois is like a friend." Nolan claims, "I'm not a developer… I have different needs. It's just a different relationship we have with them. We feel that we're all on the same team."
With LeFrois, Nolan hopes to inspire the community of Irondequoit, and surrounding areas, by investing the time and money in designing I-Square using a green building plan that will reduce pollution and optimize the use of energy for years to come.
Last spring, the project began its first of four phases. Now on its second phase, Nolan expressed that construction will continue for the next 3-4 years. When asked to comment about the emphasis of "green building" on the I-Square project, Nolan expressed a great desire to resolve the lake pollution caused by stormwater. In fact, he mentioned that I-Square's number one "green directive" is stormwater management.
The town of Irondequoit's unfiltered and unprocessed water leads directly into Lake Ontario. The stormwater spills out onto Durand Beach, forcing it to close 50% of the time for boaters and swimmers due to water bacteria and contamination. One goal in building I-Sqaure is to prevent the town from participating in that pollution by capturing and mitigating the water right on site.
Already, LeFrois has put in thousands of feet of permeable piping, perforated piping, and underground storm piping, and has replaced the stormwater infrastructure for the entire three block area. There is also a meter in place to measure how much water leaves the site – starting with a goal of zero.
To achieve that goal, Nolan described multiple other stormwater mitigation designs that LeFrois has, or will, set into place. For example, there is an underwater storage tank that can capture 7,500 gallons of water that lands on the buildings or site. The tank is able to pump that water back out for irrigation as needed.
Another neat design is the near 30,000 sq. ft. of pervious sidewalk. The only difference between pervious and traditional cement sidewalk is that it's poured in a way that allows water to leak through the concrete and into the soil.
Future implementations include: roof and rain gardens that will absorb water that lands on rooftops or near the sides of buildings. Also, LeFrois will install pervious parking lots that allow water to run right through the asphalt. All of these developments will work together to keep Irondequoit's stormwater from pouring into freshwater lake, and end the unnecessary contamination of Lake Ontario.
While the I-Square project has many phases left to complete, it's certainly headed in the right direction with a team like Nolan and LeFrois. Nolan's esteem for LeFrois makes that a fact: "I can't imagine building I-Square with anybody other than LeFrois. It would be so much more difficult…They make a great partner."
Related Posts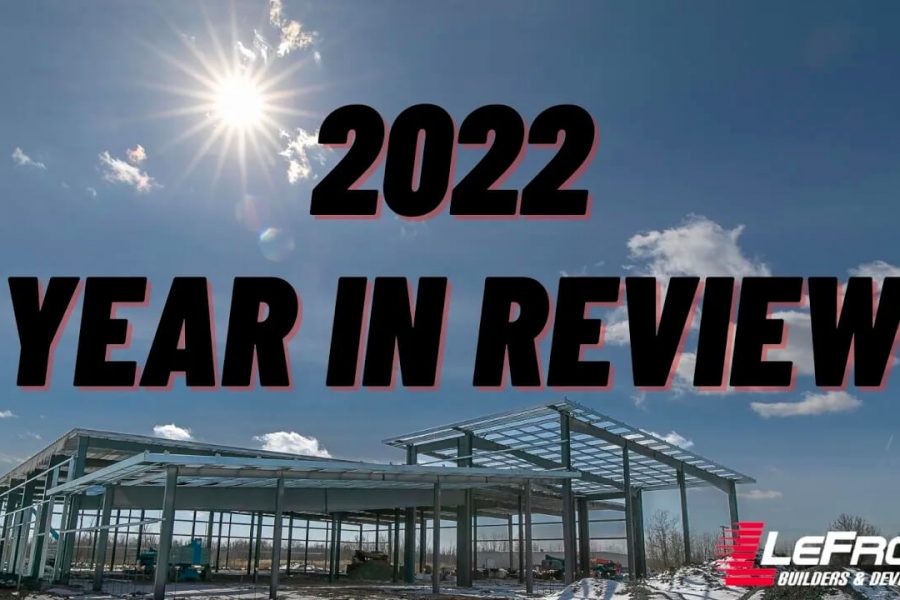 2022: Year-in-Review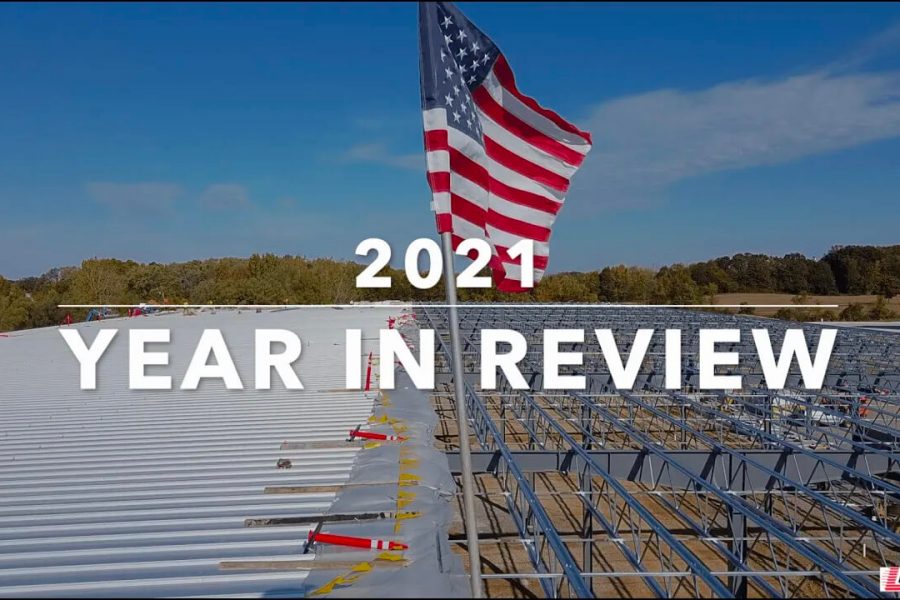 2021: Year-in-Review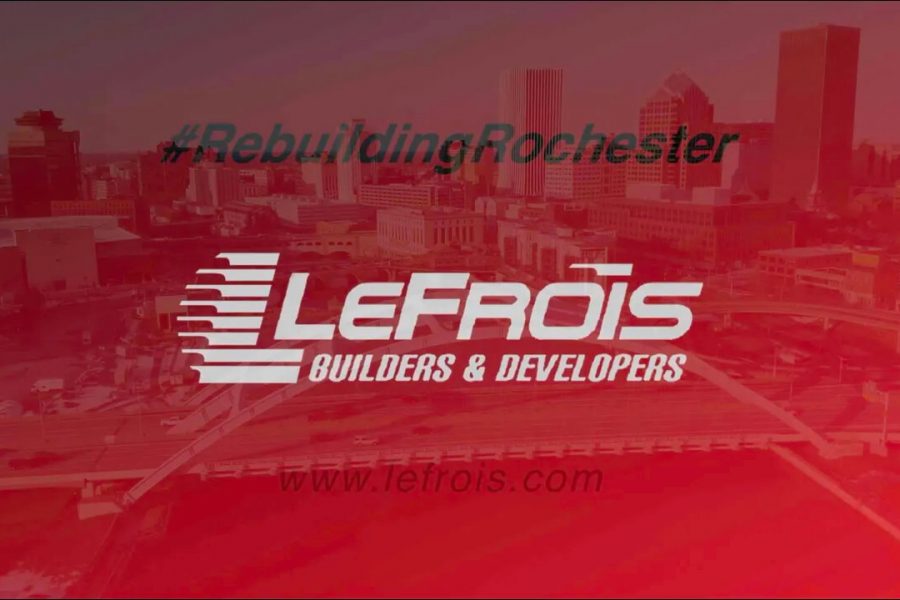 2020: Year-in-Review